Tudor style wedding garments for Jason & Coleen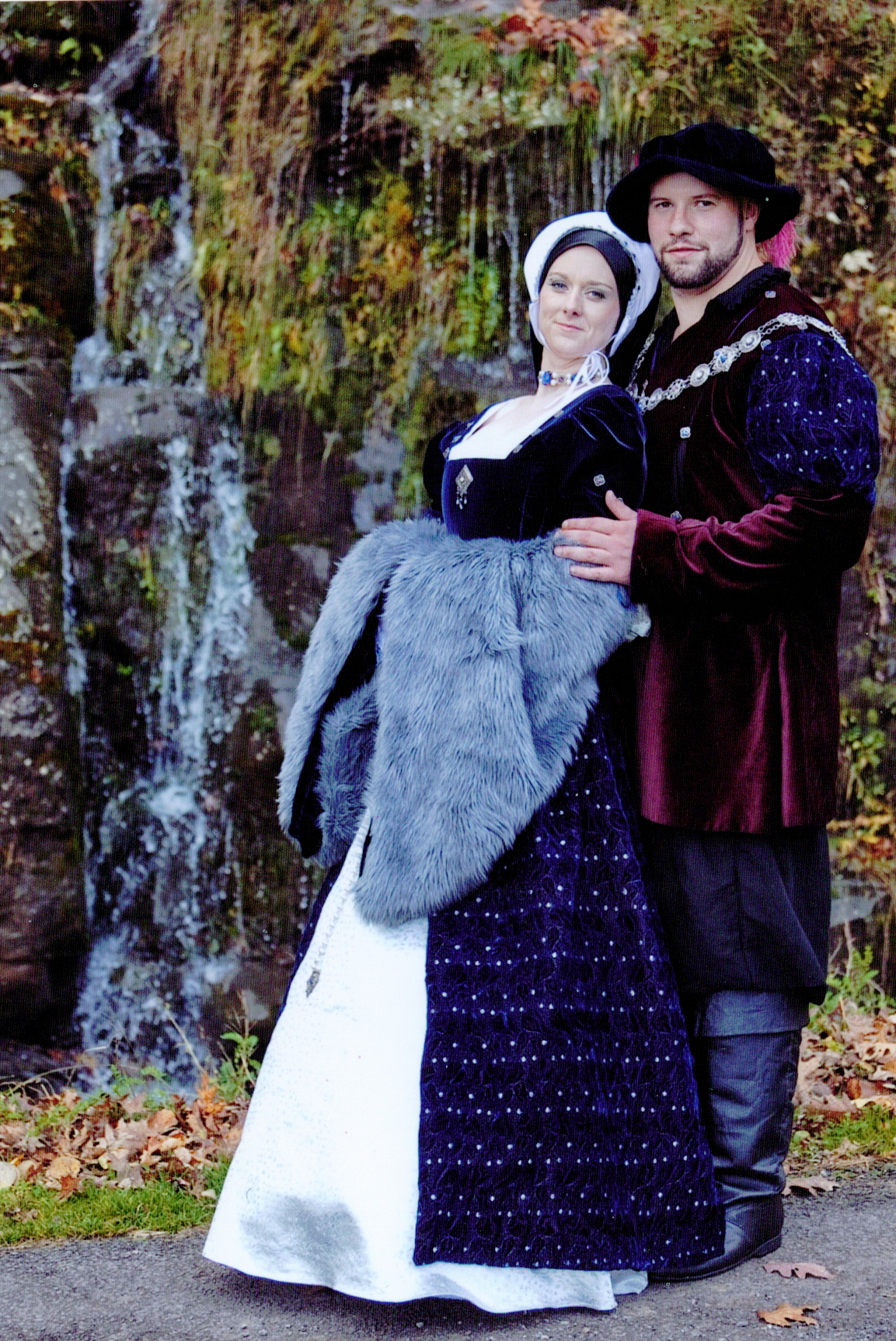 Please scroll down for more images.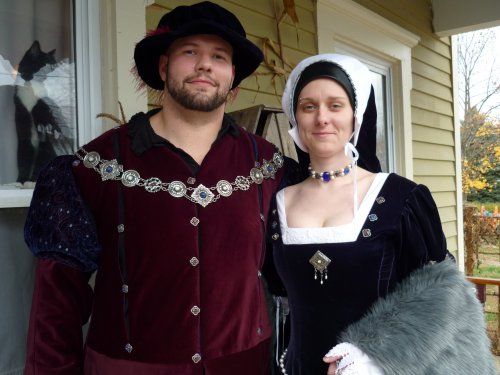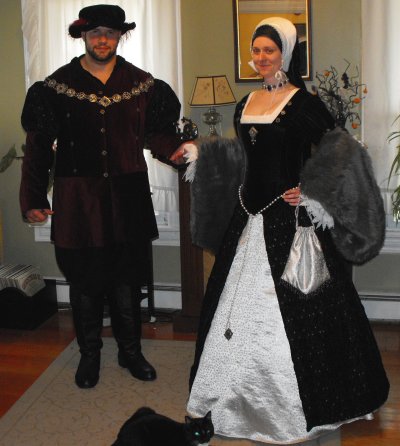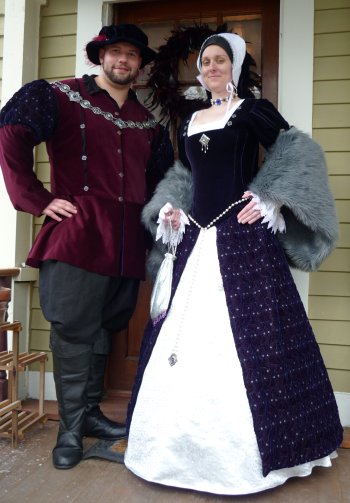 Front and Back of Groom's Chain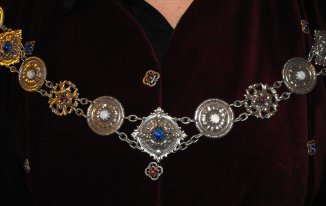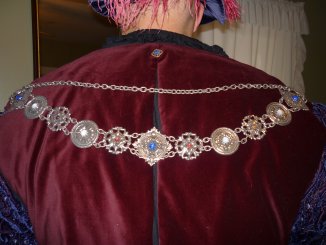 Side and back view of bride's gown and headdress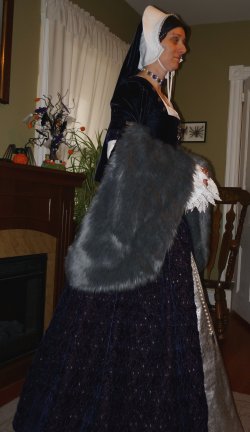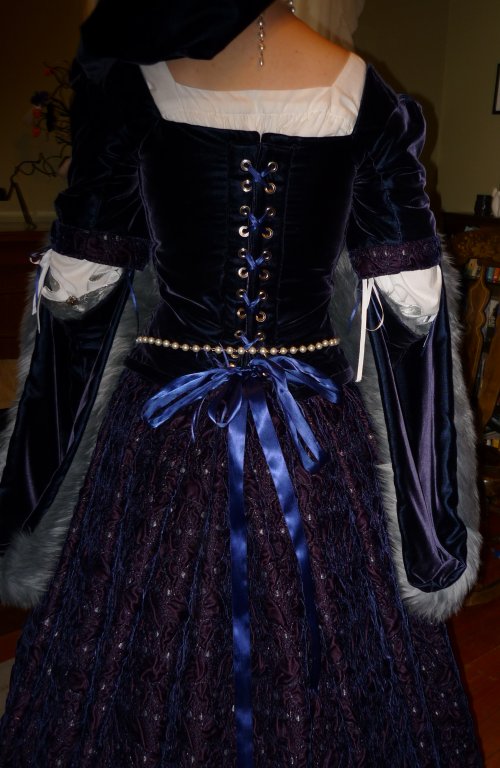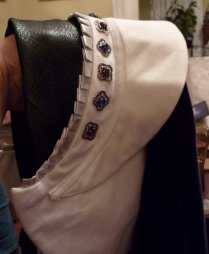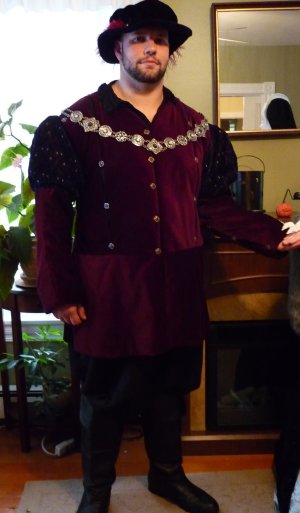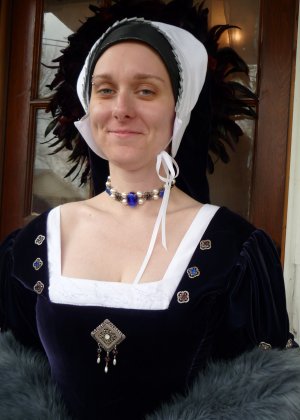 Back to Gallery Index

---
All contents copyright © 2003, Cloak and Dagger Creations. All rights reserved. Material noted to be from a different company or individual is copyrighted by that company or individual.